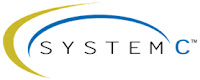 EDA (electronic design automation) standards bodies
Accellera
and the
OSCI
(Open SystemC Initiative) have
announced their intent to merge into a single organization. The two groups have signed a memorandum of understanding outlining the merger plan, which they say will result in more comprehensive standards that will benefit the worldwide EDA community, and facilitate more efficient collaboration among its members.
In a joint press release,
Accellera chair
Shishpal Rawat
said:
"Our new organization will leverage the excellent work of our technical committees to provide a bigger benefit to the electronics industry. By forming a combined organization, we will be able to accelerate development of system level standards that will move electronic design productivity to the next level."
The groups cited the relationship between OSCI's TLM-2.0 (Transaction Level Modeling) standard and Accellera's UVM (Universal Verification Methodology) as an example of the potential synergy that exists between the two organizations.
OSCI chair Eric Lish said:
"We are taking this significant step to address the future needs of the system and semiconductor design communities," "We are excited about the opportunity this presents to our members to improve their design productivity with industry standards that encompass system-level, RTL and gate-level design flows."
The groups expect the new organization to be in place by the end of the year with a unified set of policies and procedures. Until then, ongoing standards development activities will continue in both organizations.