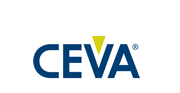 CEVA, Inc
. is a leading provider of SIP (silicon intellectual property) DSP (digital signal processor) cores, including the
XC321
for mobile handsets, and the
XC323 IP core
for 4G SDR (software-defined radio) base station applications.
CellGuide
is a fabless semiconductor and design services company that focuses on GNSS (Global Navigation Satellite System) solutions. CEVA has announced that the two companies have formed a partnership to offer a software-based GPS (global positioning system) solution for the CEVA-XC communications processors.
Licensees of the CEVA-XC IP will now be able to leverage CellGuide's software intellectual property to add GPS capability to their processor designs, without incurring any modifications to hardware. CEVA says that the software-defined nature of the XC series processors makes it easy to perform intensive GPS computations entirely in software, so that designers will be able to eliminate dedicated GPS baseband hardware with a CEVA-XC based SoC design. Customers will get a turnkey software-based solution, which they will be able to modify and adapt based on their particular needs.
The GPS software IP has been architected by CellGuide for integration into mobile processors, with support for concurrent operation with other air interfaces in multi-mode SDR modem designs. CellGuide has previously developed "
hardware agnostic
" solutions with their
GPSense™
solution, a "
multi-beacon positioning engine for mobile consumer applications
", that supports application processors including ARM-based: ARM9, ARM9E, ARM11 and Cortex, MIPS-based, and Intel X86-based devices, with support for Android Version 2.1 and up, as well as various versions of Windows and embedded Linux. CEVA says that designers will be able to use their existing GPS application solution without any changes associated with the CEVA-XC based GPS modem.
CellGuide will be joining the
CEVA-XCnet
partner program, which includes a number of other SIP, EDA (electronic design automation), software and semiconductor foundry companies, including ARM, Cadence, Carbon Design, Mentor Graphics, CoWare (Synopsys), and TSMC.